June 10, 2019
Because your dad is such a great storyteller, who seems to have lived a million lives, having gone through loads of hysterical and unusual adventures – why not share one of his craziest stories with us and win an awesome prize?
As Father's Day (16th June) is fast approaching, we have put together three bundles for you to win by entering our social media competitions. They each cost over £100 and are filled with beers, barbecue and gardening tools, adventure kits and more. Whether he is THE BBQ king of the house, makes his own home brew, or simply loves to get family and friends around for a bite – enter our competition for a chance to win!
All you need to do is share with us one of your funniest short and light-hearted dad stories. It could be an old or very recent life event, like when he got stuck in the chimney while sweeping it last summer, got on the wrong plane, left his keys in the freezer for a week before finding them, or mistook somebody for your mum.
What Can You Win?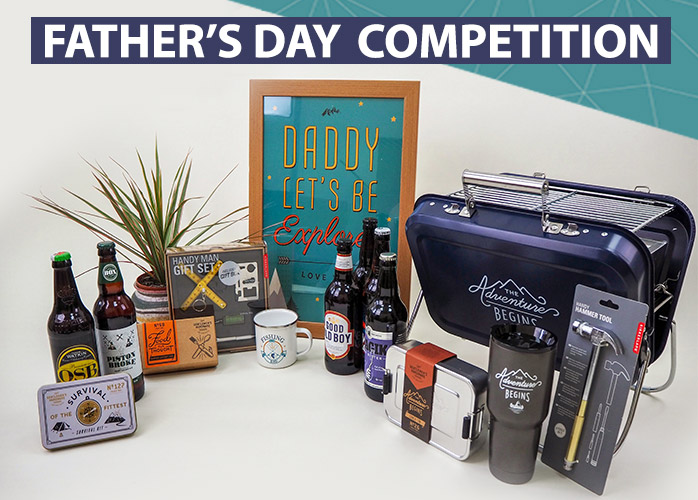 Our Funky Pigeons Reminiscing…
"I have two really vivid memories of my dad. One was when my grandmother, from my mum side, passed away. My dad stood up in the church to improvise a beautiful and touching eulogy for 20 minutes. It was very emotional, and I remember feeling amazed and proud of him as he immediately cope with confidence like true stand-up comedian."
James, our Marketing Manager
"My dad is the best when it comes to dressing up. He has the habit of getting changed at the last minute, in random outfits, before he leaves the house."
Tom, our IT Services Assistant
What do you NEED to do?
Simply comment our Facebook and Instagram posts with your dad's funniest memory, and make sure to include his photo.
Who can win?
Anyone is invited to enter our competition – it's open to everybody who wants to share their dad's funniest moment in life! We will select the winner based on the picture which received the most likes by Friday 14th June.
Now…
Quick!
Have fun, sharing his inner crazy!
—
N.B: All our competitions close on Friday 14 June 2019 at 09:00am