Last updated: January 11th, 2021
Published on: February 27, 2019
Because teasing our mums never gets old, especially when it's to enter a competition!
At Funky Pigeon, we love a humorous touch and a good challenge. So, we decided to launch a light-hearted fun competition for this Mother's Day, for you to express your funny side.
All you need to do is to think of a funny sentence that you and your mum will both find hilarious on Mother's Day, write it inside her card, and take a selfie with it.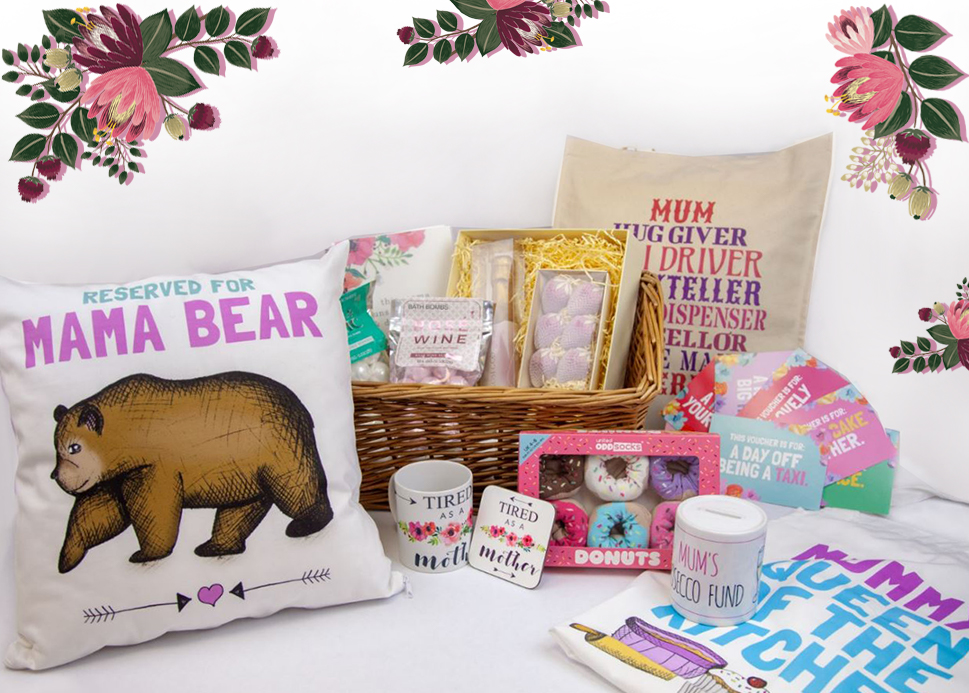 What Can You Win?
The funniest message will win a £125 worth of gifts to give your mum on Mother's day. In this large hamper is included:
– Donuts Oddsocks
– Caffeine & Dry Shampoo Notebook
– Mummy's Prosecco Money Box
– My mum, My Hero tote bag
– Mug & Coaster Set
– Mama Bear Cushion
– Rose Wine & Gin Tonic Bath Bombs
– Mummy Queen of the Kitchen Apron
– Chocolate Prosecco & Strawberries
– Funny Cards Token
A Few Examples to Help You on Your Way…
– Flowers? Chocolates? Prosecco? They aren't the best gift for you really! Luckily, you've got me!
– No matter where you are, I promise to always interrupt you.
– "Insanity is hereditary; you can get it from your children." Sam Levenson
– To my favourite chatterbox: May your Mother's Day be filled with Prosecco!
– Happy Mother's Day, Mummy. Lots of love, your favourite child ?
– Raising me took a lot of patience. Thanks for hanging in there with me.
What Do You NEED to Include?
1. A readable funny message
2. A selfie of you & the inside message of your card
3. The necessary competition references: @thefunkypigeon #MDayCompetition for us to find your photo.
Who Can Win?
Anyone is invited to enter our competition – it's open to everybody who wants to share their genius catch phrase! We will select the winner based on the picture which has the most likes & comments.
So spread the word, and get your people to help you win ?
It's that simple!
Competition opens: Friday 01 March 2019
Competition closes: Friday 29 March 2019 at 09:00am