November 22, 2019
With Christmas around the corner, it makes perfect sense to stock up on our best card and gift offers! We have a special deal for you each day of Black Friday week – see below which deal to keep an eye out for and the code you'll need to use ;).


Sunday 24th November Deals – Half Price Glassware
To kick things off, on the day before Black Friday week, we have a truly fabulous first deal – with 50% OFF all our glassware! A unique offer applicable on all our personalised glasses. A perfect gift for a festive Christmas, and more generally for all year around. Whether it's a set of flutes for some newlyweds or a classy engraved whisky tumbler for dad – find loads of options for all tastes! To retrieve the offer, simply enter the promo code DOTD in your basket before confirming your order.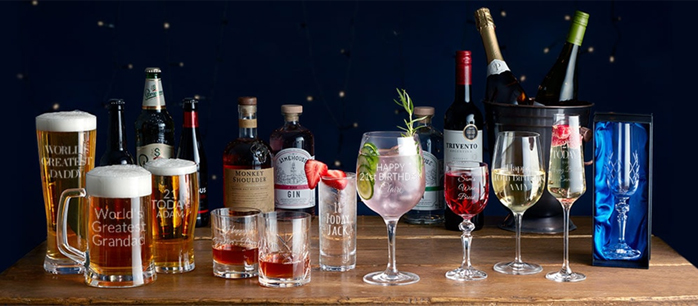 Monday 25th November – Half Price Mugs
On the first day of Black Friday week, you'll find all mugs are half price. The perfect occasion for you to browse our extensive range of Christmas mugs to find your relatives or friends a unique new mug for the season. Great for secret Santa gifts or as stocking fillers too!
To use the promo code, enter: DOTD2 in the promo code section in the basket.


Tuesday 26th November – 50%OFF on Notebooks & Diaries
Get ready for the new year with our super 50% off all our 2020 diaries and notebooks. Our colourful and personalised templated designs are the best everyday companion for anyone who likes to stay organised in style. Browse both ranges and customise with names or initials to turn your new stationery into something special. Enter the promo code DOTD3 to redeem your offer.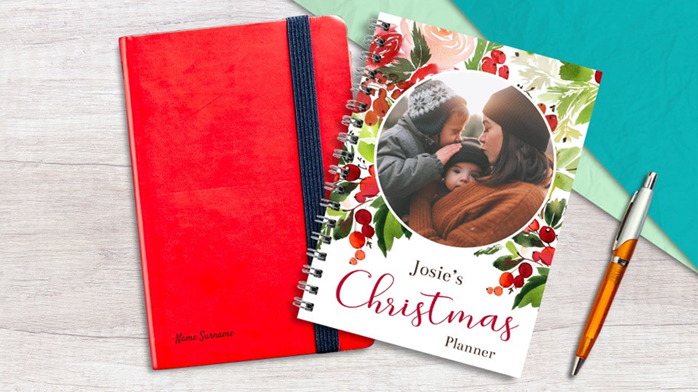 Wednesday 27th November – Half Price T-shirts
Personalise any t-shirts and get them for half price! You can upload a photo, or just customise with their name. A great little token they can use as a pyjama top for the night, or under their favourite Christmas jumper. Or why not make some cute personalised elf t-shirts for all your nieces and nephews! Just enter the promo code DOTD4 at the checkout.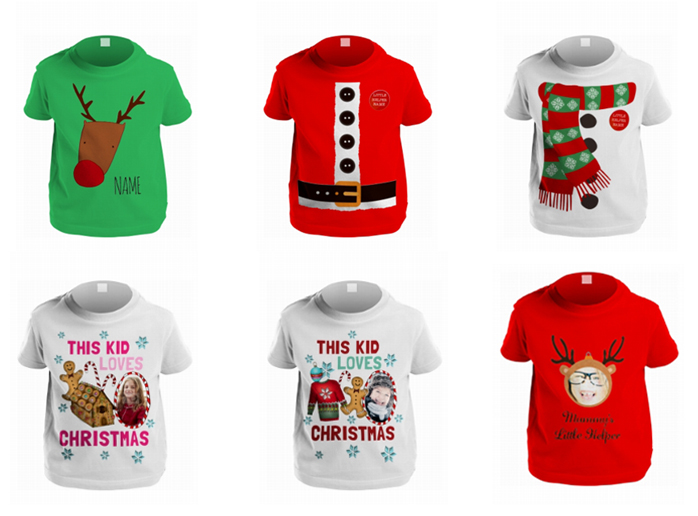 Thursday 28th November – Half Price Aprons
Because Christmas is a popular feasting season, get yourself a couple of fun Christmas aprons! One for all the family members so there's no excuses for not helping in the kitchen ;). From making cookies with the kids to doing the turkey stuffing or the traditional Christmas pudding – choose your favourite apron templates and customise them with your family or friends' names. You can even add their faces to share a laugh and turn them into something a little quirkier to wear. To get our 50% reduction on all our aprons, enter the promo code: DOTD5.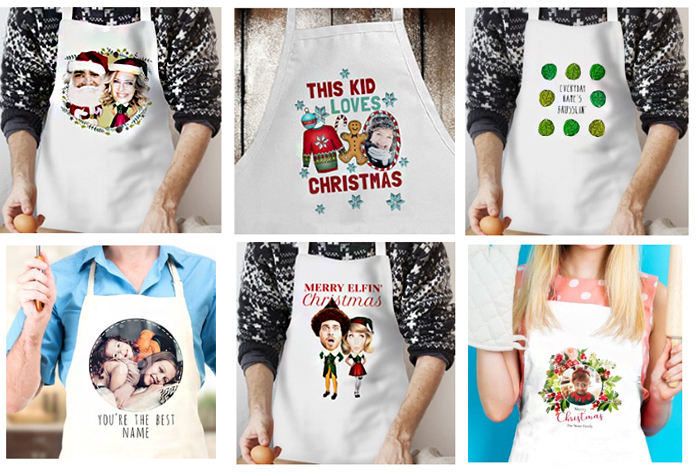 BLACK FRIDAY – 50% OFF Any Card, Mug, Notebook, Diary & Apron
Get all your cards at the best price with our exclusive 50% OFF ALL cards, including photo upload! Whether you're stocking up on Christmas cards or you have lots of birthdays coming up, make the most of our biggest discount of the year and stock up on cards, mugs, notebooks, diaries and aprons! Make sure to enter the promo code: BLACKFRI at checkout to redeem our offer.


Saturday 30th November Deals – 50%OFF Photo Blocks, Snow Globes & Magnets
Add some sparkle to your relatives' home or your best friend new place with our photo blocks, snow globes and fridge magnets. They'll brighten up any room this festive season. Make use of their best photo – whether it was a shared holiday, or your new born's cutest pic, simply upload them through our online easy editor and enter the promo code DOTD6 at the checkout.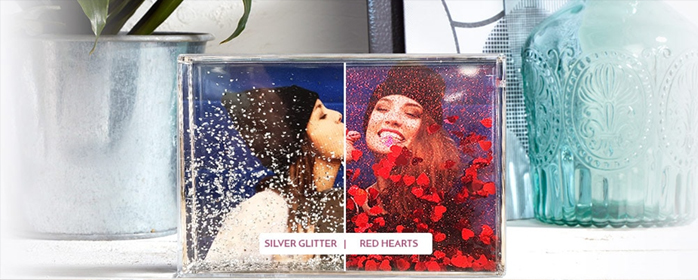 Sunday 31th November Deals – 50% OFF Canvas & Calendars
Make the most of your best snaps by placing our beautiful canvas prints and 2020 calendars around the house! Simply upload your photos through our online editor and when you'll add your new calendars in your shopping basket, it will be reduced automatically.


Monday 02nd December – 50% OFF On Any Card, Calendar, Canvas, Photo Block, Mug, Diary & Apron
You last chance to make the most of our biggest discount of the year. Use promo code CYBERMON today to get our exclusive half priced product ranges.


Use Our Recurring Deals
For our latest recurring deals and other offers throughout the festive season, check out our official offers page.