Last updated: January 11th, 2021
Published on: January 30, 2020
This competition has now concluded.
Love is in the air this year, and Funky Pigeon wants to offer you the chance to win an experience of a lifetime with our amazing competition!
What Can you Win?
We are offering an epic £3,000 TUI holiday voucher for use at https://www.tui.co.uk/ – available for any destination!
The possibilities are infinite, from an all-inclusive round the world trip, to a family holiday in Bali, or an incredible honeymoon.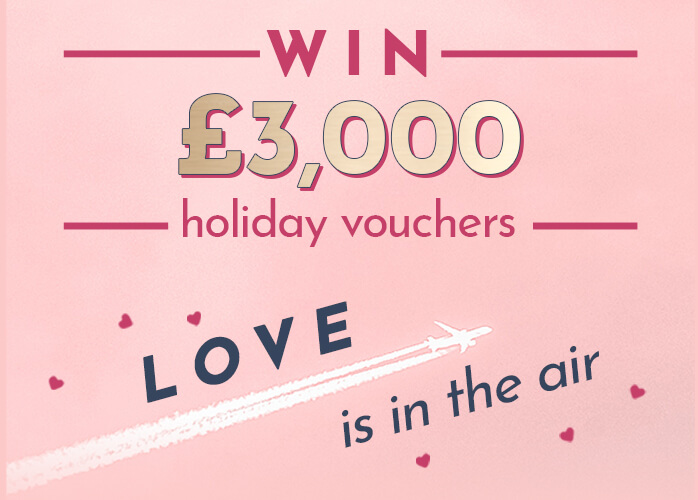 What Do you Need to Do?
For your chance to win, all you have to do is login to your Funky Pigeon account and set up an email alert to remind you of a special date using the form below:
www.funkypigeon.com/Pages/CompetitionLanding.aspx
The alert can be anything from your dog's birthday to a special anniversary.
Increase Your Chances to Win
You can add up to five additional birthday reminders to increase your chances to win (one entry for every added reminder).
Now you've got it, it's that simple: the better use you make of your Funky Pigeon reminder tool, the higher your chances are 😉. Plus, it's a double win, as you won't forget your key dates!
So what are you waiting for?
Remember
– Competition opens on Thursday 30th January 2020 at 9.00 am
– Competition closes on Thursday 13th February 2020 at midnight
– Winners to be announced on Monday 17th February – among all our users who have added reminder between 30/01/2020 and 13/02/2020. Any other event reminders added to the customer's account outside of the specified competition page will not be counted as an entry towards the competition.